Potential of cannabis medicine
DANIELA WAGNER, MEMBER OF THE GERMAN PARLIAMENT BÜNDNIS 90/DIE GRÜN VISITS EUROX PHARMA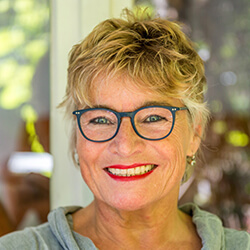 Bensheim, 07.07.2021 – Cannabis medicine offers particular potential to improve patient care in Germany. The member of the Bundestag of Bündnis 90/Die Grünen, Daniela Wagner, and the two managing directors of Eurox Pharma, David Reckeweg-Lecompte and Dr. Bernhard Babel, agreed on this. The occasion for the meeting was a visit by the MPs to the pharmaceutical manufacturer Dr. Reckeweg in Bensheim, Eurox Pharma's exclusive production partner.
The traditional Bensheim-based company, which has specialized in the production of homeopathic medicines for many years, has created its own production area to meet the strict legal requirements for handling cannabis. "In this way, we guarantee consistent quality and safety for patients," emphasize the Eurox Pharma managing directors.
"With this new division, we are tapping into a new branch of the pharmaceutical industry here in Bensheim, which is otherwise primarily served by large transatlantic companies. However, this does not have to be the case: Medium-sized companies with many years of experience in plant-based medicine in particular have know-how in this area that is in no way inferior to that of the international top dogs," explains David Reckeweg-Lecompte. "Study results from pain medicine, for example, show how significant this work is: cannabis medicine is a real alternative, for example, for people with severe pain who are otherwise considered out of treatment and can no longer expect any relief from the existing system."
The key here, he said, is individual patient counseling. "Every patient is an individual, and their suffering is just as individual as the treatment must then be," Bernhard Babel emphasizes. That is why Eurox Pharma has entered into a partnership with a cannabis clinic in London – Integro Clinics – to document and evaluate patients' experiences with cannabis medicine there on site. At the same time, we at Eurox Pharma rely on cannabis extracts so that patients can always be confident of consistent quality and efficacy." Adds Dr. Bernhard Babel.