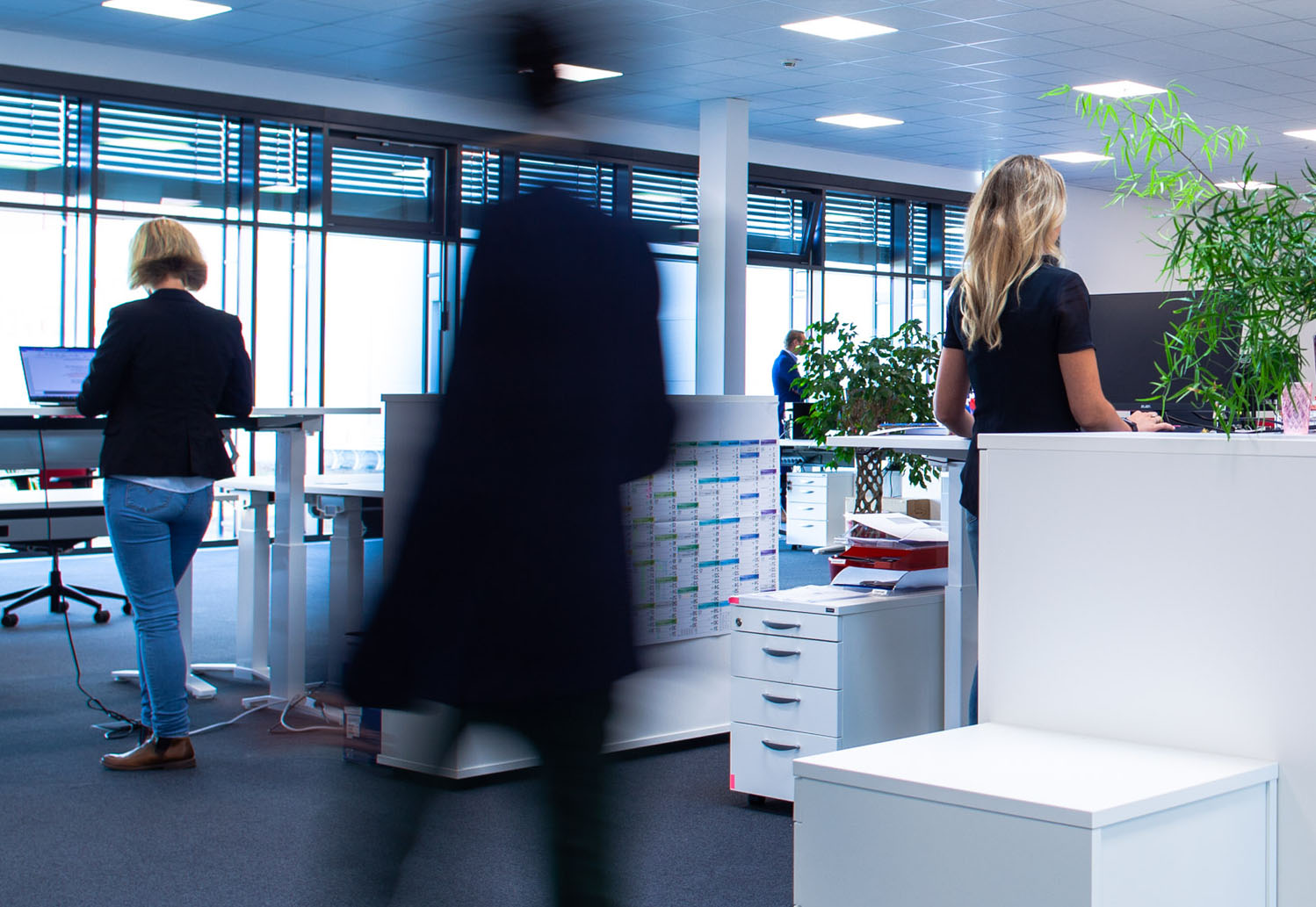 Join our growing team
Welcome to Avextra, where our mission is to understand and use the therapeutic potential of cannabis-based medicines to improve the quality of patients' lives. We are a team of talented and dedicated individuals working towards this vision, and we are always looking for qualified and highly motivated individuals to join us and contribute to this success story.
Advance your career at Avextra
If you are interested in working with an innovative and fast-growing company, Avextra may be the perfect fit for you. We value the ideas and contributions of our employees, and we offer opportunities to get hands-on and be an active part the company. If you are motivated and enjoy new challenges, we encourage you to apply and become a member of our team.
At Avextra, we pride ourselves on our company culture, which values:
Flat hierarchies and equal opportunities for all employees to contribute and make a difference
A structured onboarding process to ensure a smooth transition into the team
A range of personal and professional development opportunities to help you grow and succeed
A collegial, family-friendly and supportive work atmosphere
Work-life balance: trust-based working hours and opportunities to work on a remote basis
Be a part of a global / international diverse team!
We want to hear from you!
If you are interested in joining our team, take a look at our latest job postings to see if there is a role that aligns with your skills and interests.
JOB POSTINGS
CLINICAL OPERATIONS MANAGER (M/F/D)
Location: remote & Bensheim (HQs)
Full-time from now on at the earliest possible date
Tasks & Responsibilities:
Serve as a leader to proactively manage clinical operation activities for efficiency, quality, and progress.
Support review and revision of study related documentation (e.g. clinical trial protocol, patient information, clinical study report) and other functional documents (e.g. monitoring plan)
Represent Clinical Operations in internal and external project team meetings
Responsible for monitoring study progress and metrics
Responsible for preparing study progress reports and updates for leadership meetings
Develop working relationships with clients, key investigators, and other key staff/vendors
Establish and coordinate interactions/relationships with internal and external partners (CROs, KOLs, labs, specialist service providers, consultants, license partners)
Coordinate packaging and labeling activities at CMOs as well as material shipping to study sites
Provide continuous status on industry R&D benchmark
Requirements:
5 years' experience managing projects and working with clinical professionals and cross-functional product development teams
Well versed in EU regulations and standards and GCP, ICH guidelines
FDA regulations knowledge is a plus
Familiar with the laws, regulations, standards, and guidance governing the conduct of clinical studies.
Cannabinoids or herbal medicines experience is preferred
Excellent communications skills and teamwork
Education: Bachelor's degree in Life Sciences, Pharmacist
Previous experience in a pharmaceutical, CRO is required
Business fluent German and English
If you don't see a posting that fits your experience, we welcome initiative applications and are happy to consider career changers. At Avextra, we believe that personality is just as important as experience, and we are committed to supporting you through the orientation process.
Please don't hesitate to reach out to Sabrina Knab if you have any questions or would like more information about working at Avextra. We look forward to the possibility of welcoming you to the Avextra team.